FREEDOMLAND Plaque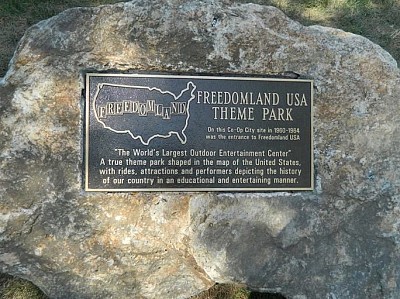 The FREEDOMLAND Plaque is now located in a grassy area located near the mini mall on Bartow Avenue in Co-op City where it was originally located.
It was dedicated on August 17th. 2013, it was moved to the current grassy area in July 2019, and was placed to enhance the remnants of one of FREEDOMLAND's harbor tugboats.
Some photos of the original dedication event from 2013 are pictured below.