Home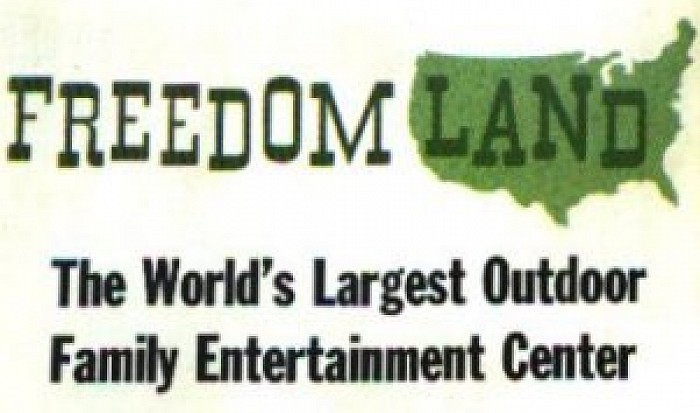 Welcome to FREEDOMLAND USA!
For the past several years, this site has been dedicated to the very many positive and happy memories to one of the greatest true theme parks ever built.  
This site will continue to feature information, and an opportunity for you to send your memories for all of us to enjoy. 
 Please take a moment to view the videos to learn all about this fantastic park shaped like the map of the United States and depicting it's history, located in the Baychester area of the Bronx, from 1960-1964.  Through the years, many people born after this date, can't believe that New York had such a spectacular attraction.
The DVD, Freedomland America's Theme Park Volume 1, highlights even more of the park, with comments from some major employees with the construction and operation.
The DVD Freedomland America's Theme Park Volume 2 recently released features more great information and a 15 minute promotional film shown in theaters and on New York City TV, and a whole lot more, and includes a souvenir token from the park!
Please See the descriptions of each DVD on this website.
June 19, 2020 was the 60th anniversary of the opening of this incredible theme park that existed for 5 seasons from 1960 through  1964.  The memories and excitement of having such a great place in The Bronx at that time made growing up then something extra special.